AWS
Amazon Web Services (AWS) is a comprehensive, evolving and broadly adopted cloud computing platform provided by Amazon. It is equipped with full-featured services for compute, storage, mobile and enterprise applications. We, at RNXT help you obtain a competitive advantage by effortlessly managing the ever-increasing IT infrastructural intricacies by capitalizing on agility, flexibility, and efficiency of AWS cloud services.
Google Cloud
Google Cloud Platform is a set of Computing, Networking, Storage, Big Data, Machine Learning and Management services provided by Google. Their sprawling and ever-expanding cloud services offers a set of high-performance, customizable solutions based on the latest technologies designed to address the security, compute, and memory requirements of the most demanding enterprise workloads and applications.
AZURE
Microsoft Azure is Microsoft's public cloud computing platform with a wide array of products and cloud services designed to make cloud adaption fast, secure, and reliable and helps build, run, and manage applications across multiple clouds, on-premises, and at the edge, with the right tools and frameworks.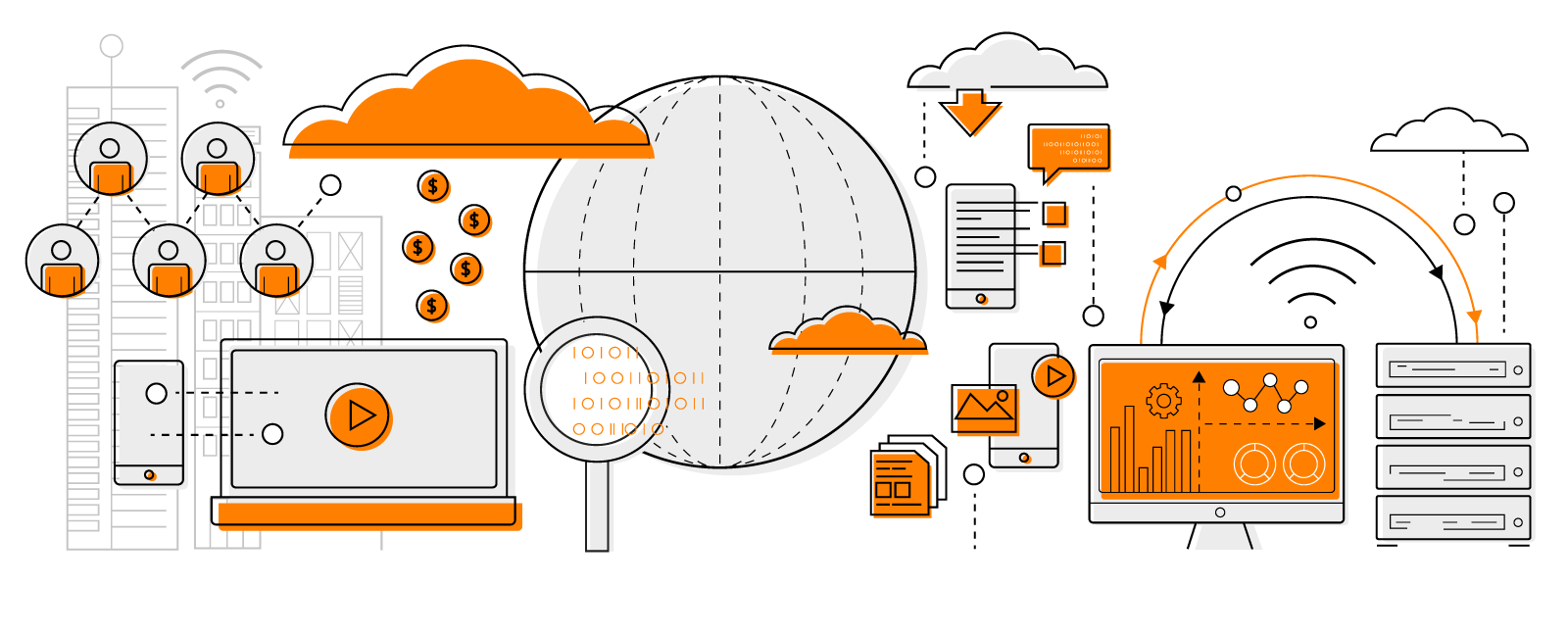 As securely integrated infrastructures are switched to the provisions in private, public or hybrid clouds settings, workloads can be easily migrated and enhanced for cloud-based application development and deployment. AWS cloud platforms support the complete service demands to deploy developed applications, managing database, virtualization and architecture solutions like load balancing, file storage, security, application scalability, forthrightly and consistently. With AWS solutions in hand, there is no need to deal with the obstacles involved with the deployment and maintenance of application architectures anymore.
We make your cloud adaptation easy, reliable, quick & cost effective with AWS. Offering full range of services for AWS, we assist clients in discovering, migrating, modernizing, and managing application workloads for the AWS platform.
AWS Consulting Services
Our AWS Consulting Services provide an end-to-end approach from envisioning and planning through migration, implementations, and managed services to aid organizations implement and adopt AWS competencies that align with definite business outcomes, including cost savings, agility, scalability, innovation, and the tactical use of cloud for IT modernization and digital transformation. Our AWS experts will assess your existing infrastructure, as well as investigate the overall architecture and a services interaction model to offer you the best solution. As a result, we will optimize infrastructure performance and maintenance costs without disrupting end-user productivity, while keeping up on the leading practices and risks regarding the AWS Cloud.
AWS MIGRATION SERVICES
AWS is designed to provide its customers with the ability to migrate their data, applications, servers, and database on its public AWS cloud. Migrating your existing applications and IT assets to the AWS Cloud using the compute power, storage, and other resources, gaining access to a suite of elastic IT infrastructure services as your business demands them will completely transform the way your firm performs by lowering costs and efforts, becoming more agile, and deliver a highly reliable, secure and allows to retain the performance requirements your business needs.
With a dedicated migration and modernization plan, we can help you with legacy application services (lift and shift, transform or rebuild), data migration, and manage existing workloads, security, and compliance.
Navigating a cloud migration is complex. But we will assist your organization by creating a cloud strategy to address key security and compliance, disaster recovery and backup, data retention goals and quickly migrate your applications, data, and architecture to AWS while ensuring high availability, fault tolerance, stable performance with zero downtime, and data security.
DATABASE MIGRATION
AWS Database Migration Service (AWS DMS) is a cloud service that helps to migrate relational databases, data warehouses, NoSQL databases, and other types of data stores and to migrate data between permutations of cloud and on-premises setups easily and securely. The service can migrate data between the most widely used open-source and commercial databases and supporting Homogeneous (Oracle to Oracle) and heterogeneous (migrations between different database platforms such as Oracle to Amazon Aurora).
There are various benefits to carrying out AWS DMS out of which the primary is the simplicity of this migration which helps us minimize the costs since the complexities of the process are well managed. Secondly, During the migration process, the production database stays fully operational, thus minimizing any downtime to reliant applications.
SERVERLESS COMPUTING USING LAMBDA
AWS Lambda is an event-driven, serverless computing service provided by Amazon Web Services (AWS). It is a computing service that runs code in response to events and automatically manages the computing resources required by that code. Like other AWS services, Lambda can be a useful tool and an integral part of your application development stack. We provide a full range of services for AWS Lambda solutions, including system design, solutions architecture, project management, software development and deployment. It offers various advantages by eliminating issues related to unused utilized server capacity without compromising on scalability or speed of response and issues related to unused server capacity without sacrificing scalability or responsiveness.
AWS IOT DEVELOPMENT SERVICES
AWS IoT Core is a managed cloud service that lets connected devices and sensors to exchange data easily and securely interact with other systems and cloud applications and services such as AWS IoT Analytics. We explore the various possibilities of AWS IoT Core to implement scalable, secure, and robust Internet of Things solutions for our clients. We can help support your IoT cloud development efforts by building a scalable infrastructure with AWS, Migrate or Transfer your IoT solution to AWS, Integrate AWS IoT Analytics to analyze and build predictive analytical models and Lambda functions to make the software development more productive and lastly perform AWS based Cloud Computing to solve data-intensive computing tasks.
AWS MANAGED SERVICES
AWS Managed Services is a set of services and tools that automate infrastructure management tasks for Amazon Web Services (AWS) deployments. The service is typically aimed at large businesses that wants to manage workloads post migration that was migrated in a simplified manner from on premise to public cloud. We provide a comprehensive managed services suite for AWS that includes Server health reports, Cost optimizations, Proactive measures based on monitoring trends, and Security compliance. Our AWS team experts continuously monitor, maintain, and optimize your company's AWS environment, enabling clients to focus where it matters most — driving value for your business. With the help of AWS managed services, our team will support, optimize, and manage your cloud by minimizing your operational overhead, lowering risk, and dedicating more time to customer interactions, applications, and other core business initiatives
Future-Proof infrastructure, serverless environment with focus on microservices architecture, powerful data analytics, Big Data and Machine Learning are few of the benefits this platform offers.
From improvements in scalability, performance, security, and flexibility to reductions in cost and environmental impact, We at RNXT will evaluate your unique business needs and cloud objectives to plan and develop scalable and secure applications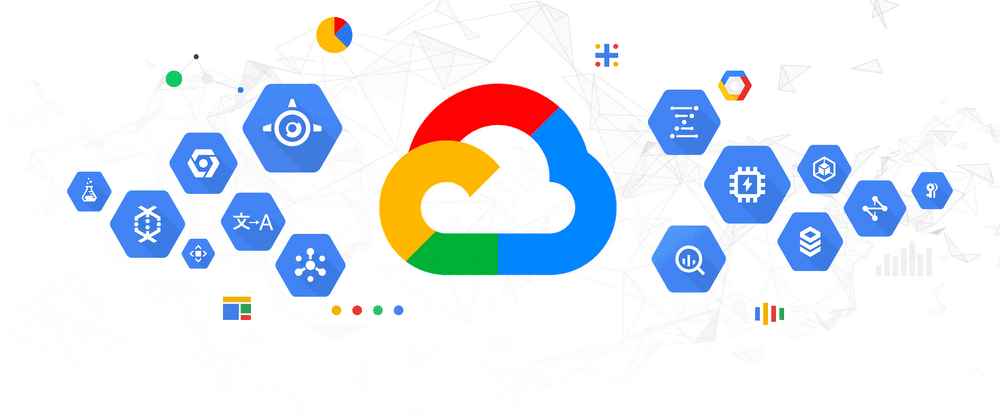 GOOGLE CLOUD PLATFORM CONSULTING SERVICES
Whether you're planning to migrate to Google Cloud Platform or want to effectively manage your existing built-in Google Cloud services, or require multi-cloud management, large memory, machine learning, high-performance compute, or just seek Google Cloud Platform consulting to expand your capabilities, we are here to help you.
Our GCP experts will review your existing infrastructure, investigate the architectural approaches, and a services interaction model to offer to help our clients provide best strategies and end-to-end cloud services and solutions. RNXT's technical expertise helps you unlock business value from the cloud—including infrastructure, app modernization, data management and analytics, AI/ML, security, and more.
GOOGLE CLOUD PLATFORM MIGRATION AND MODERNIZATION
Google Cloud's flexible solutions and services help you migrate your old enterprise systems and applications such as databases, data warehouses and applications to the cloud while modernizing and innovating at your own pace.
Whether migrating apps from on-premises, or from other clouds, RNXT provides guidance on migration discovery, leveraging automated tools as well as the application team's insights to conclude on a migration design as well as support you during the planning, and migration execution in an agile fashion. Be it compliance or better performance, we can help migrate without any downtime and with minimum effort. By migrating applications from on-premises to Google Cloud our team ensures high availability, fault tolerance, stable performance with zero downtime, and data security.
GOOGLE CLOUD IOT SOLUTIONS
From consumption to intelligence, leverage Google Cloud's wide range of IoT building blocks to render value from your device data. Google Cloud IoT Core is a fully managed service which allows us to connect, manage and ingest the data from the internet connected devices securely and easily while letting other Google Cloud Platform services to collect, process, manage and visualize the IoT data in real time. Unlock insights from global device network with an intelligent IoT platform whose scalable, fully managed integration allows to connect, store, and analyze data at the edge and in the cloud using cloud-based IaaS model BigQuery, Cloud IoT Core, Hardware and Cloud Functions to accelerate business agility with IoT data.
GCP MANAGED SERVICES
Focus on the fundamental goals of your business while we ensure all your operating systems, storage, and cloud infrastructure effectively serve their purpose throughout their life cycles as managing infrastructure in the cloud needs substantial attention demanding business's time and resources. We help businesses to recognize the advantages of Google Cloud hosting through a complete range of managed services to manage all your GCP related databases and infrastructure along with application deployment on GCP without disruption and aid furnish a secure and stable infrastructure. From hands on support to ongoing operation of workloads, our Google Cloud consultants offer a catalog of project-based and managed services that help maximize the cost-effectiveness, scalability, and security of Google Cloud faster.
CLOUD NATIVE DEVELOPMENT
Google Cloud Platform (GCP) offers a multitude of services for cloud native software and application development. Empower your enterprise with innovative Google Cloud solutions by leveraging business quality Google cloud application development services from RNXT. Our multi-dimensional cloud solutions are compatible with assorted domains and industry requirements. Our solution architects collaborate with your team to create scalable, flexible, and creative cloud applications by building cloud-native, microservices-based, and containerized applications while ensuring simplified codes and high performance.
RNXT can assist businesses create versatile and secure native cloud applications by employing strongly incorporated Azure cloud services as its the fastest-growing cloud platform on the market with unmatched speed, security, and scalability to complement powerful data analytics, AI, machine learning and app development.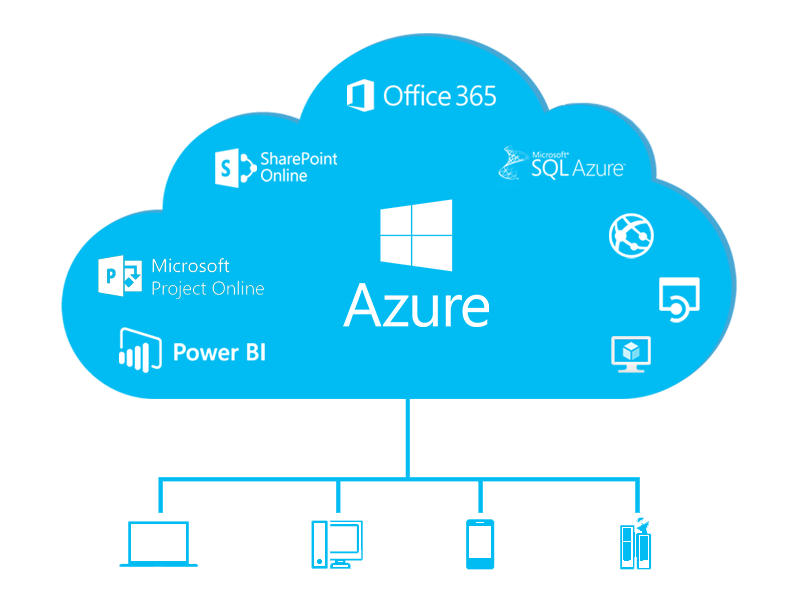 AZURE Consultancy services
We, at RNXT provide a comprehensive range of Microsoft Azure cloud solutions for cloud adoption, DevOps, Migration, and Cloud Consulting services to help businesses design and execute their most challenging digital transformations in the cloud for all its critical business solutions looking to utilize the power of Azure and Cloud-Native capabilities.
AZURE Implementation and Application development
Our Microsoft Azure cloud experts help you in enterprise-wide Azure Cloud adoption initiatives, implementing Azure Infrastructure-as-a-Service (IaaS) and Platform-as-a-Service (PaaS) platforms with the latest business intelligence and predictive analytics technologies to accelerate innovation and business growth.
AZURE Integrations
Azure Integration Services is designed to make enterprise integration easy using cloud services and technologies to integrate both cloud and on-premises apps. The services are equipped to streamline application management by connecting apps within organization to accelerate time to market and enhance productivity or between businesses (B2B) to strengthen relationships, facilitate collaboration. Building an integration platform involves four key components or tools for application: API Development, Logic apps, Service Bus and Event grid.
AZURE Application and Database Migration
Cloud migration and modernization is a continuous process which makes sure your organization digital assets, data and applications are securely deployed to cloud and we can equip your organization with the insight and expertise that enables a seamless migration.
RNXT's cloud experts will guide you on your cloud migration and modernization process, accelerating your cloud journey by creating a highly customized Azure migration strategy and implementation roadmap that complements your current IT infrastructure with your Azure experts.
AZURE Managed cloud services
As you transition your workloads to the cloud, you'll have to navigate several concerns, such as security, ensuring compliance, new architectural methodologies and managing multi-cloud environments. You might find your in-house IT team stretched too narrow to manage all these aspects as they explore new ways to deploy, monitor, and operate environments, while trying to master new modern technologies such as containers, serverless, IoT and machine learning.
That's where a cloud consultant who can address these concerns and others to help you build an effective cloud infrastructure management strategy comes in. With our expertise, we can fill any technology and management gaps, as well as provide flexible payment models and groundbreaking new managed service models to increase performance and reduce overall costs, so you can focus on what really matters – Optimizing your Azure environment, supporting your users and growing your organization.
Speak to Us Today
Are you searching for answers or would like to receive more information on our Cloud Consulting Services? Do you wish a more detailed advice from our experts?