Insurtech
Insurance companies have been progressively embracing digital-first approaches to customer service in response to advancing consumer preferences, particularly millenials and Gen Zers. New technologies empower the insurance space to gather better insights from customer data to help its business operations. 
Over the recent years, the insurance industry has progressively grown in importance as a sector of opportunity for entrepreneurs seeking to address the inefficiencies and lack of customer-centricity in the insurance ecosystem. The industry's archaic processes make it ripe for innovation and disruption.
The advent of technological improvements like business process automations, chatbots, machine learning, blockchain, and Internet of Things coupled with the analysis of vast quantities of data, have opened the way for tech-enabled insurance platforms and tech providers to help insurers overcome challenges and shortcomings in the insurance industry.
The insurance industry has reacted with new products, new methods of distribution and new ways to evaluate risk each time there has been a leap in technology.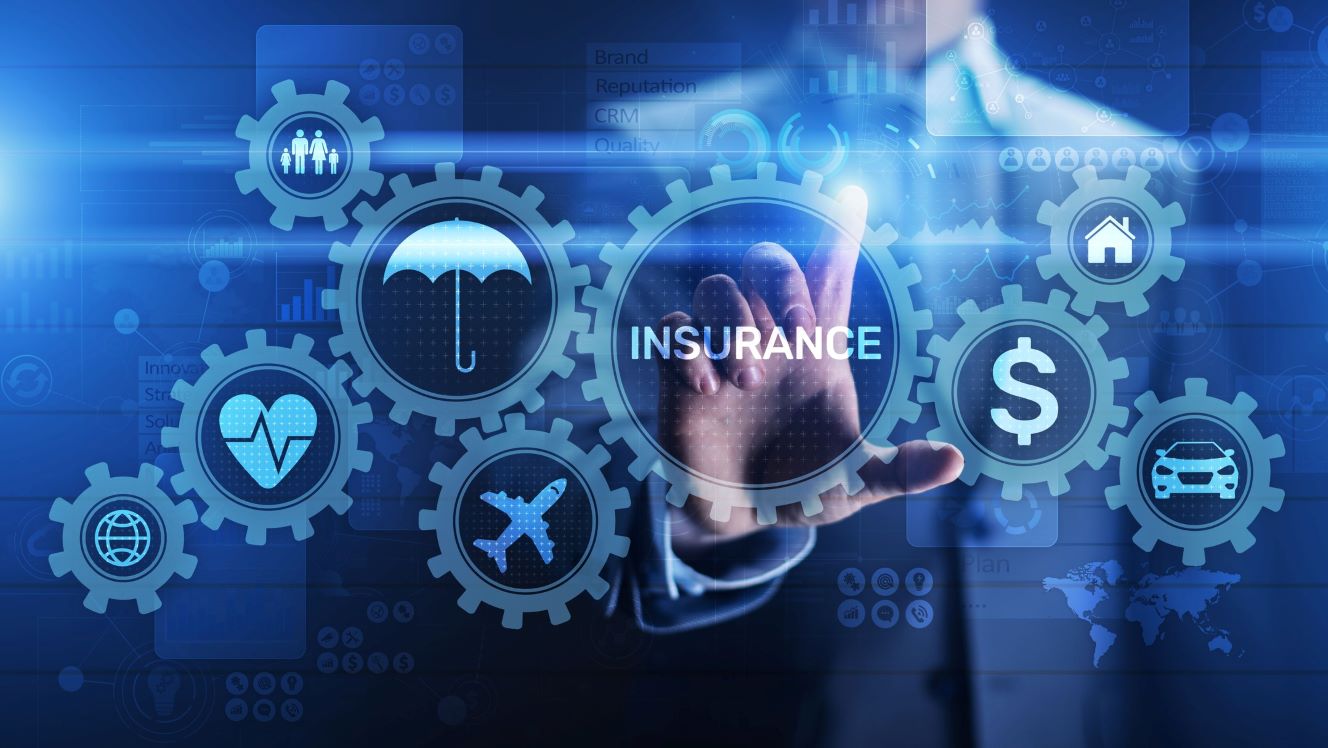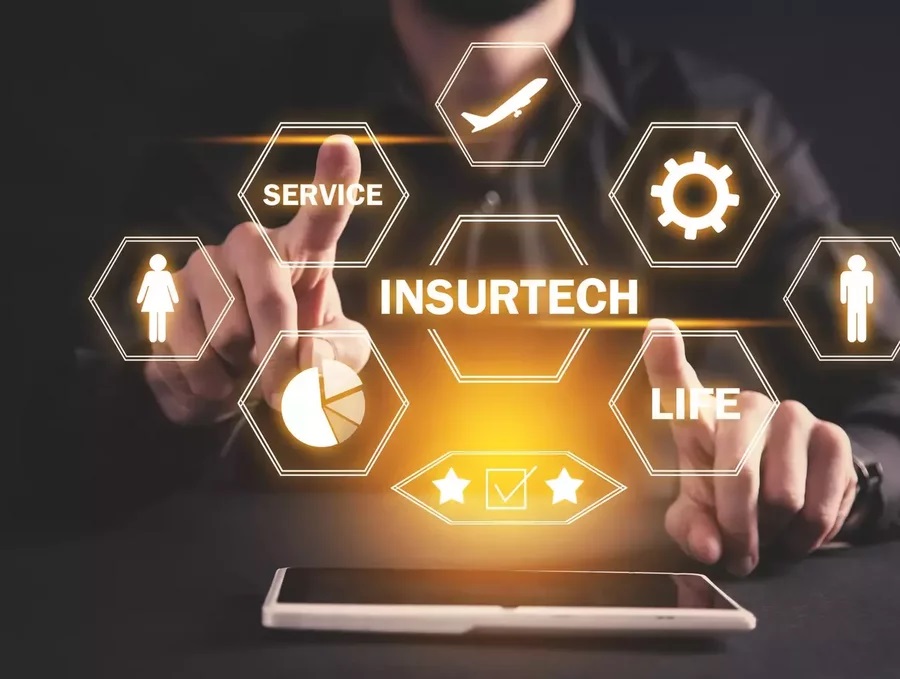 The term "InsurTech" refers to the innovative technologies and various digital tools designed to enhance the performance of insurance firms, to deliver a better customer experience, and unlock the potential of advanced analytics.
It has gradually become a powerful driver of change in the insurance industry. As a result of global pandemic and volatile economic conditions, insurance business is readily exploring the benefits of InsureTech. Companies are steadily leveraging emerging technologies and radically transforming the industry by driving these innovations to meet the expectations of next gen customers. Insurtech aims to collect information from a range of sources, like apps and auto monitoring devices including automotive GPS tracking and activity trackers on wristwatches. The information gathered can be used to build more precisely defined risk groups, allowing for more competitive pricing of products.
From claims processing to lead conversions, InsurTech has revamped the conventional processes and legacy systems and transformed the lives of insurers for good by minimizing the human factor, optimizing their performance, and modernizing the industry by investing in InsurTech programs. While Insurtech startups were the first in the industry to leverage these modern technologies, large national insurers are also adopting Insurtech in many aspects of their businesses. 
KEY BENEFITS OF INSURTECH
Stable Business Models
Technology empowered innovations in insurance has pioneered new business models that offer clarity, stability, and predictability and scalabilty.
Innovative Technologies

The advancement of technologies like AI/ML, predictive analytics, RPA, blockchain, and distributed ledger technology are leading to an upswing in the investment in Insurtech firms.
Low-Cost High-Value Alternative

The combination of instant value proposition, freedom from staff, and minimal financial liability make insurance tech a low-cost, high-value option.
On-demand services
Allows customers to purchase insurance through a website or mobile app for short-term events and price them accordingly.
LEADING PLAYERS IN THE INSURTECH INDUSTRY
Amid the emergence of insurtech, traditional insurance firms continue to be the frontrunners due to regulations and the capital required for an insurance license.
However, these companies are often profiting by teaming up with InsurTech start-ups, as this lets them address the contemporary business models such as microinsurance and on-demand insurance.
Among the first to embrace technology in the insurance space was Berlin-based Friendsurance, who ideated the concept of the first peer-to-peer (P2P) insurance community. It was inspired by a small group of individuals who wished to lend support to each other in the event of a loss.
Friendsurance established the P2P insurance model to incorporate smaller groups into a bigger insurance pool and offer claim-free yeas with a cash-back bonus. Other early adopters of insurtech include Trov, an on-demand property insurer, and CoverHound, a price-comparison aggregator.
The prominent players of Global InsurTech market are Quantemplate Limited, Slice, Neos, Shift Technology, Lemonade, Trov, Oscar Health, Acko General Insurance, ZhongAn, Majesco, to name a few. These players are also collaborating with other market leaders to expand their offerings and acquire new customers.
 INSURANCE TYPES 
The insurance type market segment of the InsurTech industry has been divided into Commercial insurance, Property and Casualty insurance, Health insurance, Life insurance, and others.
Insurtechs are revolutionizing business continuity in all major insurance products and business lines, with concentrations in the Property & Casualty (P&C) insurance sector.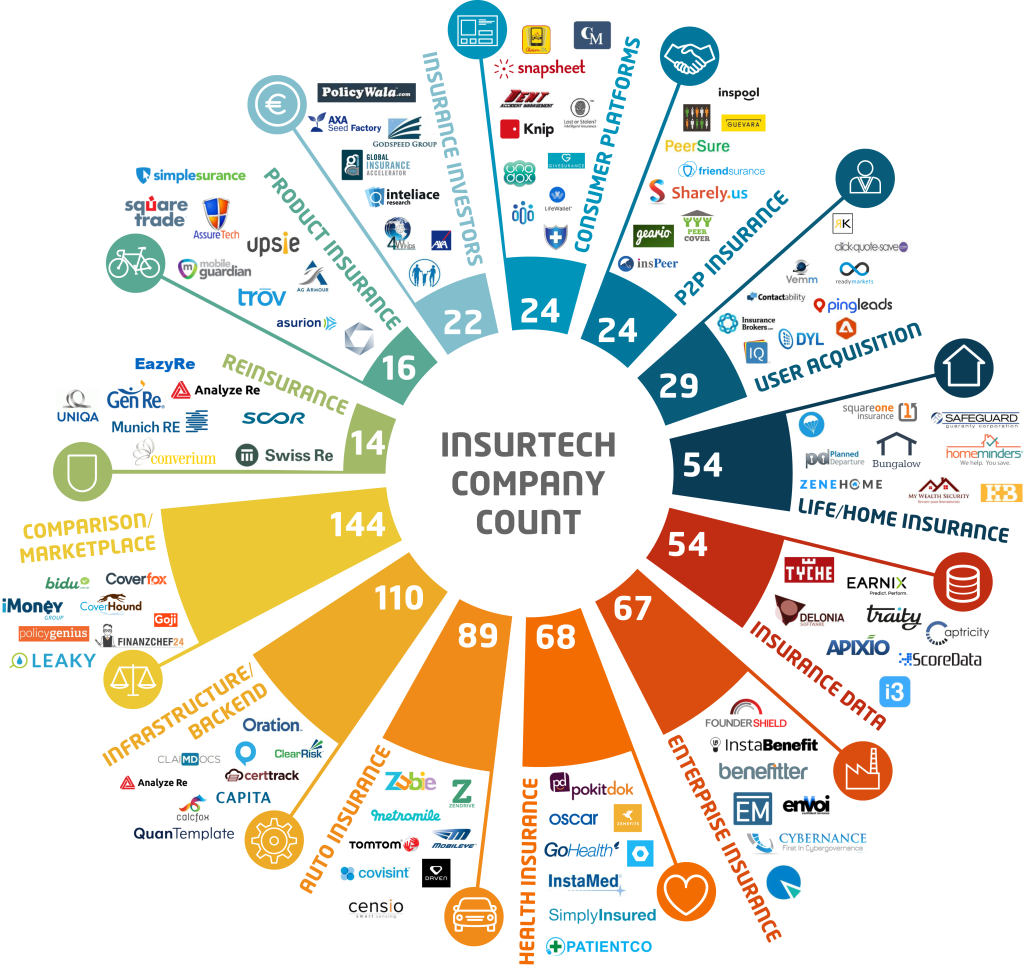 Key applications of Insurtech
 CUSTOMER IDENTITY VERIFICATION
P&C INSURANCE
The market demand for property and casualty insurance is expected to increase during the forecast period.
These technologies are paving new possibilities for customer acquisition, service provision, greater opportunities for data collection, fraud detection and risk management and overall regulatory compliance and control.
There are a ton of latest trends and digital disruptions that are emerging in P&C Insurance. The three main InsurTech trends that P&C insurers can leverage to build business resiliency and appeal to the new age customer are :
Data analytics : While insurers have implemented advanced analytics in areas such as claim triage and fraud identification. Artificial Intelligence-driven analytics are helping insurers to process claims in seconds. More importantly, P&C insurers can track their own data to see how well certain policies are selling and which receive the greatest number of claims, ensuring they are in a prime position.
An omnichannel customer experience: More consumers are now eager to use digital platforms to engage with their providers to check on routine items such as the status of claims. By giving customers the freedom of self-service, insurers can provide more personalized interactions in real-time. Insurers are now looking to innovate their typical customer service offerings to appeal to the new-age customer, by an omnichannel experience for an accurate interaction. Conversational AI Chatbots will dramatically change how they interact with their insurance providers.
Insuring and managing risk: The fast-moving risk landscape is creating many new, extreme threats that most P&C insurers are not prepared for — most notably related to the pandemic, cybercrime, and natural disasters. Unfamiliar insurance gaps are giving P&C insurers with rare opportunity to innovate, analyze and manage new risks effectively in line with environmental, social, and governance (ESG) factors. The increasing accuracy and sophistication of AI and telematics, capable of capturing insights in real-time, will prove critical for insurers to safeguard customers as crises unfold.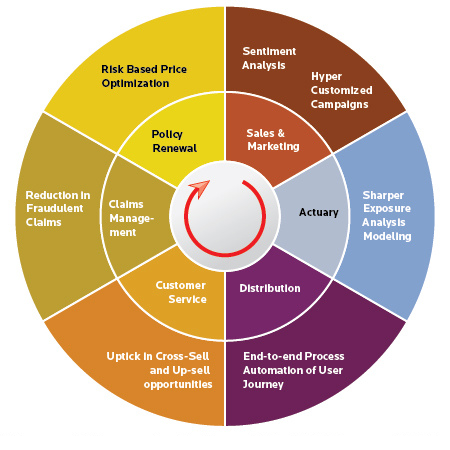 HOW STARTUPS ARE ADVANCING IN THE INSURTECH AREA
New, technology savvy players are entering into the insurance sector, bringing out the force of their innovative, disruptive, opportunity-laden power. They will alter the terrain on which incumbents compete, bringing the necessary changes.
Today, legacy insurers have begun to pay much more attention to newcomers. They have turned as some of the largest funders of these startups, recognizing that partnering with technology firms can be a game-changer.
.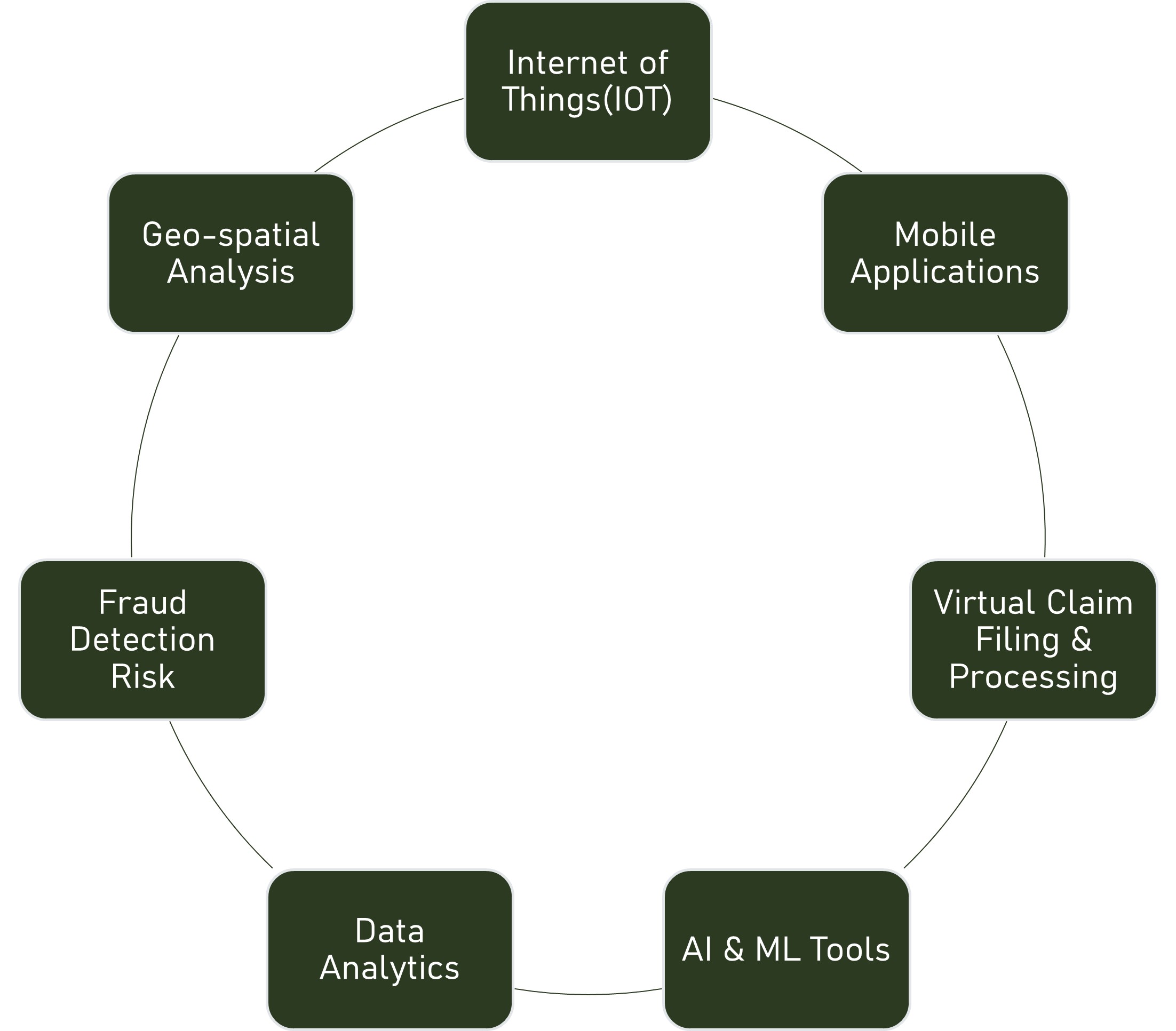 Speak to Us Today
Are you searching for answers or would like to receive more information on our SAP Consulting Services? Do you wish a more detailed advice from our experts?