SAP PRACTICE
Equipped with talented resources, latest technology expertise, and Agile application development techniques, we help businesses and the current evolving companies with the right SAP consulting services to deploy SAP solutions to execute distinctive processes and operations. From Finance/Costing (FICO) to Sales and Distribution (SD), our expert SAP consultants will help you leverage your system efficiently.
SAP HANA
High-performance in-memory database that provides advanced analytics on multimodel data, on premise and in the cloud.
SAP HANA (High-performance Analytic Appliance) is a multi-model database that stores data in its memory instead of keeping it on a disk. This results in data processing that is magnitudes faster than that of disk-based data systems, allowing for advanced, real-time analytics.
Serving as a platform for enterprise resource planning (ERP) software and other business applications, SAP HANA can be placed on premises, in the cloud, or both, in a hybrid cloud system.
SAP HANA has been recognized by its many customers as a multifaceted platform that becomes the foundation of an intelligent enterprise.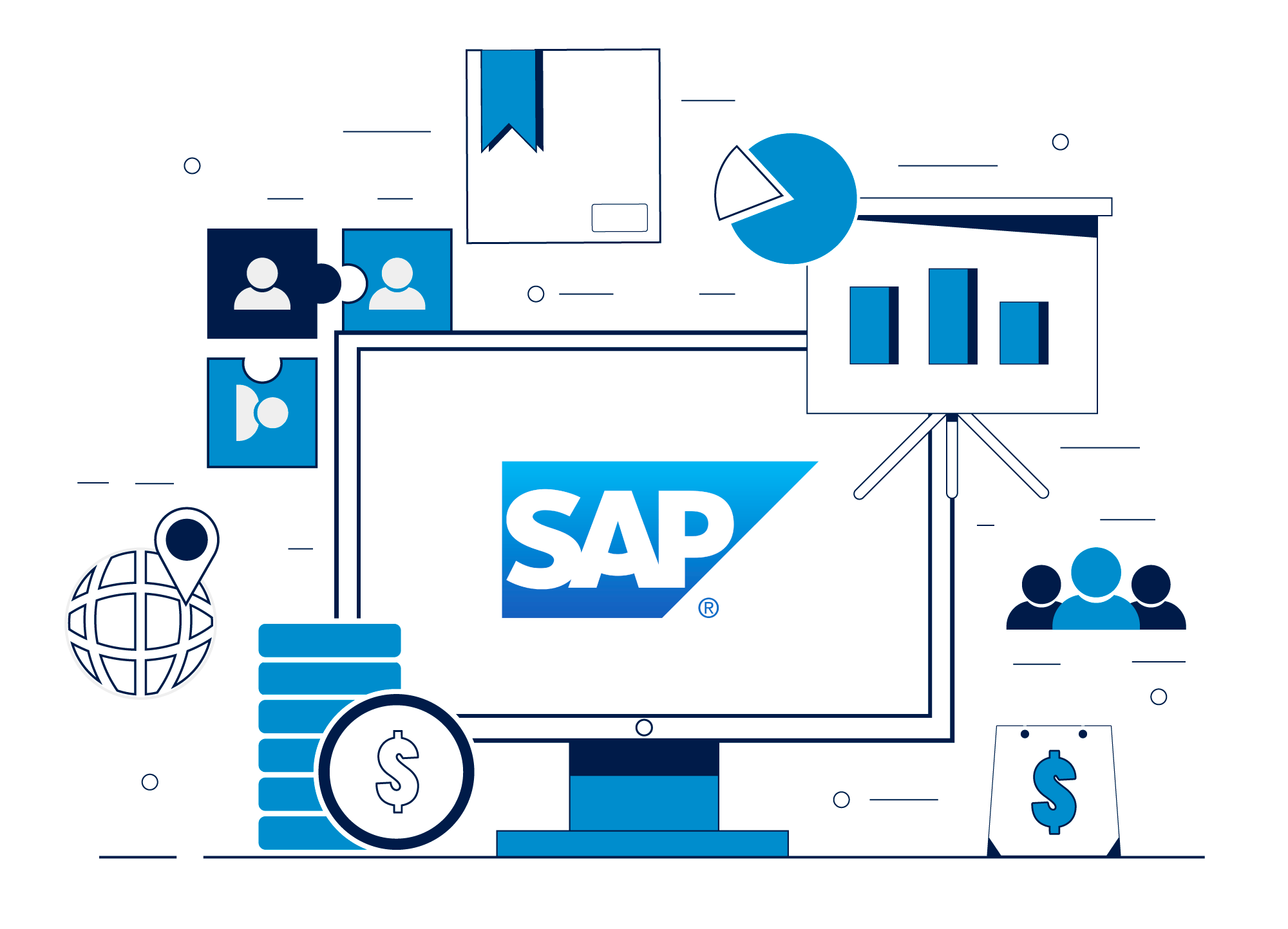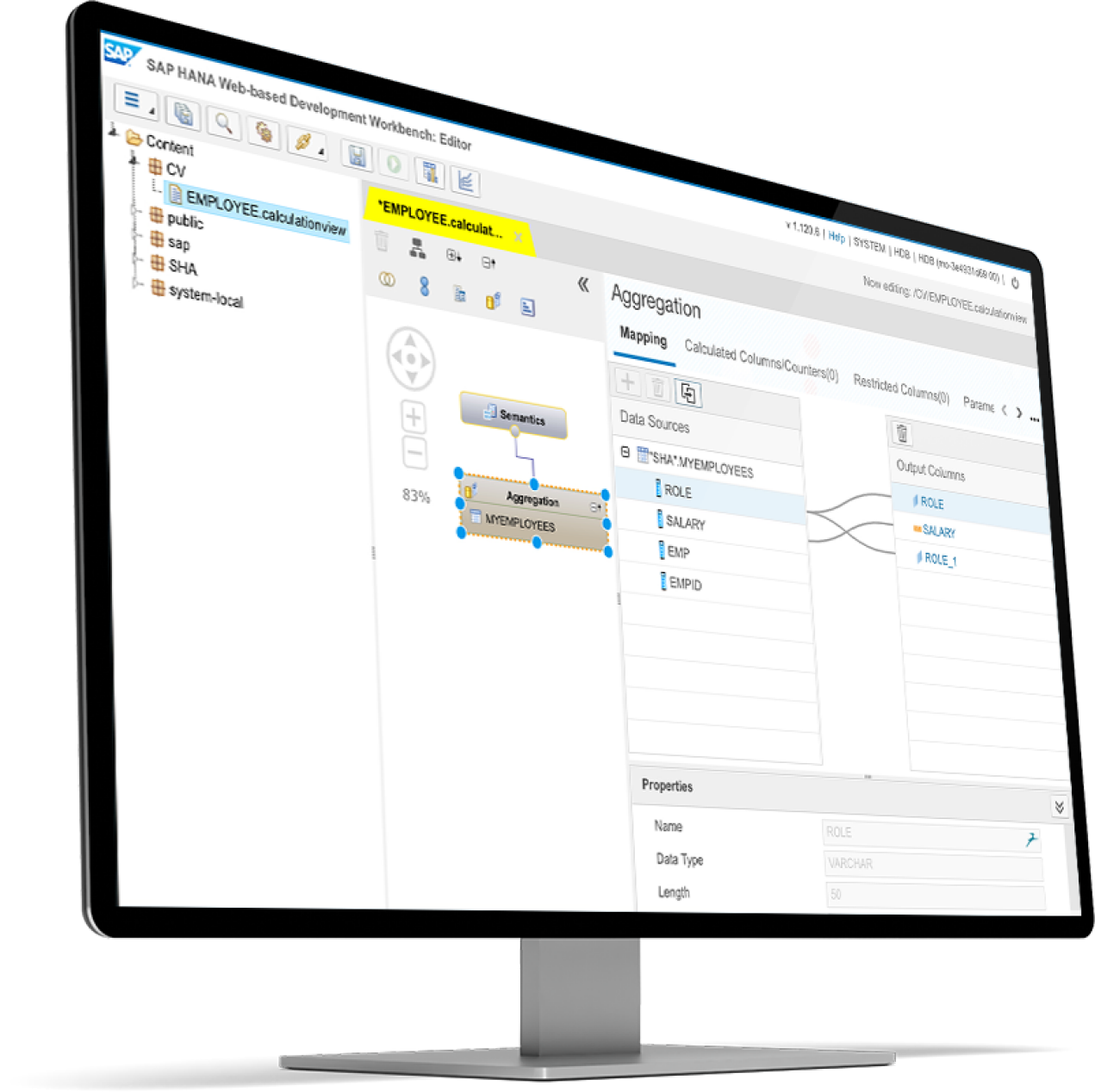 The application services of the SAP HANA platform allow you to develop and run custom applications as well as manage the life cycles of your applications. And the latest version of SAP HANA is leveraging the advanced technology of Artificial Intelligence and Internet of Things, which means even more functionalities and enhanced capabilities.
Written natively for the SAP HANA platform, SAP S/4HANA is an entirely new generation of SAP Business Suite that is characterized by simplifications, massively increased efficiency, and compelling features such as planning and simulation options in many conventional transactions.
SAP S/4HANA can transform all critical enterprise functions from finance and supply chain to customer service and marketing. It enables businesses and transact, analyze and predict in real time in an increasingly unpredictable world.
With our technological prowess and the capabilities of SAP HANA, you can expect world class solutions for your existing business models. Evolve your business the way that works best for you, with everything you need on your guided journey to transformation. Build your intelligent enterprise to be agile and responsive – starting with SAP S/4HANA Cloud.
Reporting & Analytics
Harness real-time in-memory analytics and reporting that provide the in-depth information you need, at the speed you need it.
Big Data
Access and process petabytes or structured text and spatial data from stores such as EDW and Hadoop including forecast new opportunities.
Data Management
Capture, integrate, and deliver complete and accurate information to any application or user in real time – with SAP Data Management.
Data Warehousing
Streamline data warehousing so users can pinpoint the right information at the right time, accelerate analysis and uncover trends.
SAP ERP
Minimize the impact of economic disruption and maintain business continuity by integrating cloud ERP and financial management solutions from SAP.
Enterprise Resource Planning (ERP) has been known to be the backbone of many corporate-scale businesses. This software is a key tool for managing the whole tasks of a business life cycle like production, order processing adapts, inventory management and much more. ERP systems are important to any company because it helps businesses to make a smarter decision, streamline workflow and manage several business functions.
In today's competitive world, SAP has established as an undisputed market leader in providing ERP solutions and has successfully been adopted across industry verticals across geographies.
SAP has typically focused on best practice methodologies for driving its software processes but has more recently expanded into vertical markets as well.
The SAP ERP application supports the essential functions of your business processes and operations efficiently and are tailored to specific needs of the industry like SAP ERP Financials, SAP ERP Human capital management, SAP ERP Operations, SAP ERP corporate services. The industries which use SAP ERP are computer software, information, and technology, staffing and recruiting, retail, food production, chemical, machinery, automotive, computer hardware amongst others.
We offer complete SAP ERP solutions for your business functions like SCM, CRM, finance and so on as follow: SCM ERP Software, Warehouse Software, Financial Management, HRM Software, CRM Software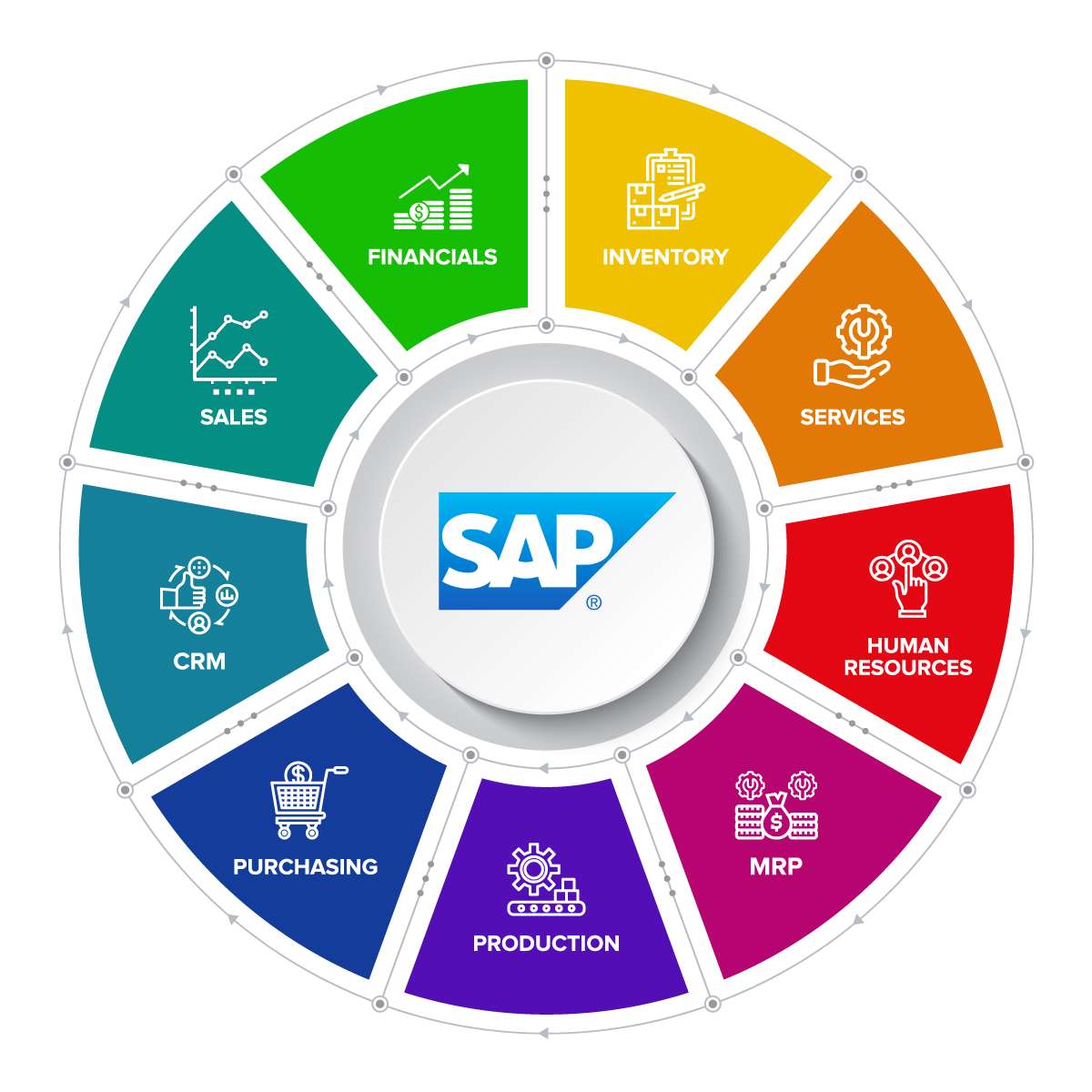 Key benefits of using SAP ERP
Customizable solutions that are simple, adaptable, and flexible for use.
Increases productivity and efficiency where businesses can handle customer queries faster.
Cost effective, easy to maintain consistent operations and facilitate the real-time decision-making system.
Improve communication & collaboration in various departments of an organization.
Due to centralized database employees can easily access the information what they need.
SAP Business One
SAP Business One is a customizable ERP solution that has been a long-time favorite of smaller firms and subsidiaries of large enterprises. Available in the cloud, this small business ERP software offers an affordable way to manage your entire business – from accounting to HR.
SAP Business One is a single integrated solution that provides clear visibility into your entire business and complete control over every aspect of your operations. Business One benefits from real-time business analytics delivered by SAP Hana.
SAP Business ByDesign
Business ByDesign is a single cloud ERP solution for fast-growing, mid-market businesses to scale and compete without the complexity and cost. Connect every function across your company to time-tested best practices and in-depth analytics
RNXT has built its expertise in ERP consulting services by designing, implementing, and supporting enterprise resource planning software and its components. Taking into consideration a critical place that ERP solutions take in an enterprise, we zero in on their faultless architecture, sound operation and stable integration with third-party applications.
SAP IOT
Unlock your intelligent enterprise by embedding Internet of Things (IoT) data into your core processes.
As organizations aspire to stay efficient and cost-competitive in their SAP ERP systems, seamless data integration is becoming an important focus area. Internet of Things (IoT) integration with SAP not only simplifies data transfer but also helps in drilling down into insights to detect behaviors and patterns, which can be further exploited to support business learning, decision-making, and performance uptime.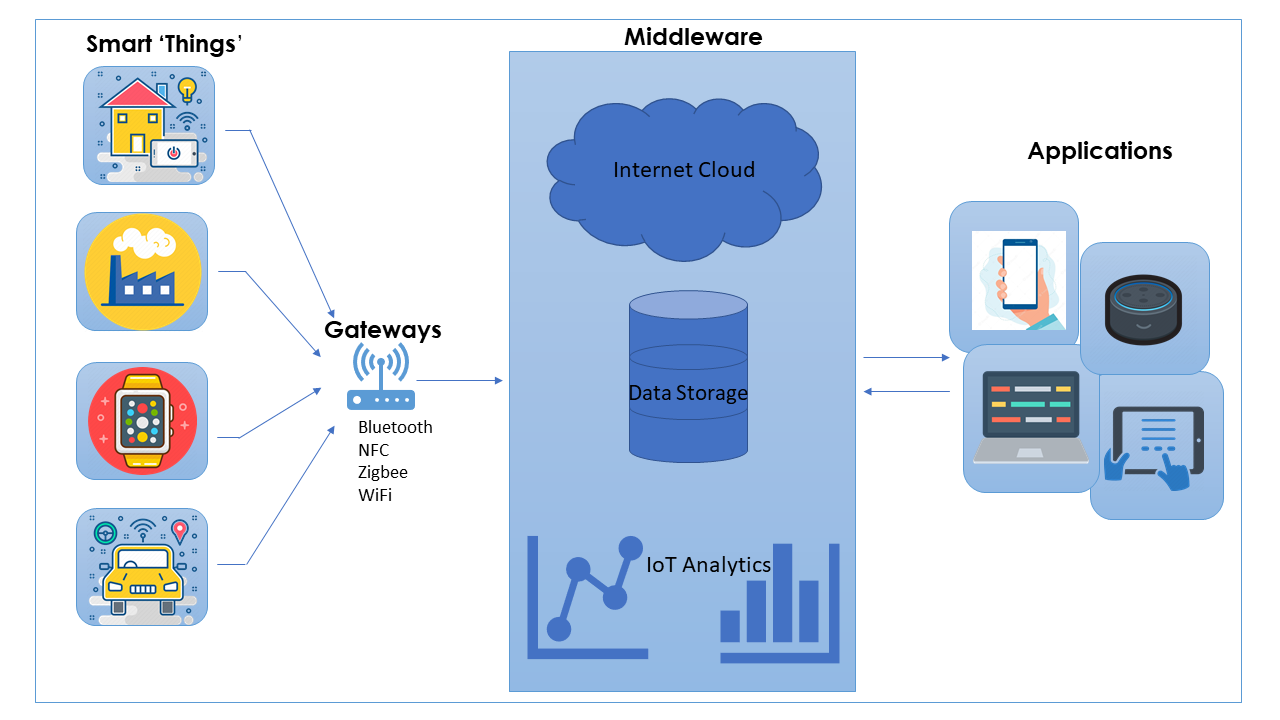 SAP solutions for the Internet of Things (IoT) provide everything you need to generate data-driven intelligence from connected things, people, and devices – Machine-to-Machine(M2M) Connectivity, cloud platform, device management, big data management, predictive analytics, and apps to make IoT projects real, repeatable, and scalable.
SAP connects your business with the new generation of Internet-enabled devices in the cloud, transform your existing business processes and reimagine your business and customer experience.
SAP HANA Cloud Platform is an in-memory IoT platform can help you quickly develop, deploy, and manage your own real-time IoT and (Machine to Machine) M2M applications. Use the platform to automate processes at the core and connect to almost anything at the edge of your network.
The SAP Internet of Things solution offers capabilities to address industrial IoT use cases. As the IoT layer of SAP's Business Technology Platform, it enables users to reimagine business processes and models with embedded IoT services and data.
Get maximum value from SAP Internet of Things and Jump-start your SAP solution implementation today and Let our SAP Embedded Solutions team show to leverage the "Internet of Things" to facilitate your transition to a "connected" enterprise.
Speak to Us Today
Are you searching for answers or would like to receive more information on our SAP Consulting Services? Do you wish a more detailed advice from our experts?